How to get sponsored review clients?
What platforms/methods are you using?
Replies 1 to 8 of 8
Normally they approach you, once you have decent traffic/reputaion/DA etc...
Otherwise you can google, find out a few influencer agencies, and drop your details on their site...
You should also find soem dedicated FB groups where people post such stuff...
Hi Jitaditya,Thanks for your reply. What is a decent traffic for you? Secondly can you name a couple of fb groups?
You should start doing well once you get a few thousand every month but aim for at least 10K/month.
Also remember that quality of the traffic matters. Bounce rate matters, so does the average time spent on the site by each visitor. Organic traffic that arrives from google search will always be more valuable and for that to happen you need to create quality content consistently, and also get your SEO right.
Then you must be receiving those already....
I checked your site...
You traffic is high but if I am not wrong, you have run some campaigns and it has only come in the last couple of months. You will get them if you sustain it for a longer duration. Also, organic traffic is always more valuable.
Also your DA is still very low, indicating it is a very new site. It takes time.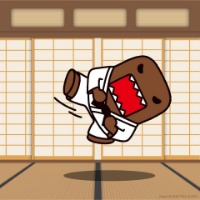 The Sorcerer
from Mumbai


5 years ago
I just send a mail about my website and say what I do. And I get review units. I used to get review units well before starting my site. I used to post in forums. It's not "sponsored" reviews. They send a review unit. I evaluate and publish findings, performance, pros and cons. Most of the time it goes back.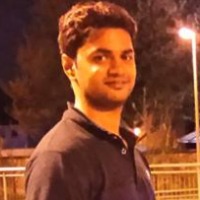 Karthik Murali H
from Chennai


5 years ago
I think you should start by participating in IB Contests . That'll be a good starting point .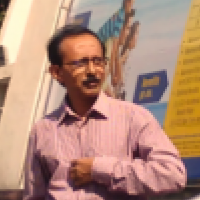 P V Ariel
from Secunderabad


5 years ago
Yes, Jitaditya mentioned, once you get a decent DA and traffic the clients approach you directly and you can go forward with your negotiations. Unless and until you get these things getting paid or sponsored reviews are a difficult task. So try to increase your traffic and increase your DA via different SEO technics, Read more such posts like how to increase traffic, DA etc and someone suggested be active on different forums, groups and such social and IM platforms. Here engagement is the key! Keep interact with fellow bloggers, writers, marketers etc Not just to get traffic but have a genuine relationship with them, that will definitely bring back lot of benefits in this regard in the long run. For this I suggest you to visit your niche sites and post genuine and thought provoking comments to the subjects that will bring back the desired results.
No SSP
Wish you all the best.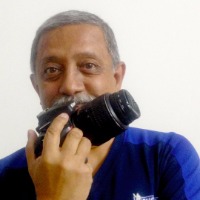 Arvind Passey
from Delhi


5 years ago
Sponsored reviews can be difficult because the writer inside wants to express what he perceives as the truth and the sponsor would want his perspective to be projected. However, a good writer can always write what is correct without offending the sponsor.
Indiblogger contests too are in some ways sponsored posts when they ask contestants to write on their product or service... and strangely most bloggers do them for free as not everyone wins prizes. For such posts it is a better idea to focus on the tangibles, report what is available in the form of data, but refrain from adding too many adjectives that praise. For those contests where the topic isn't necessarily on a product or service, just stick to the subject and mention the sponsor towards the end or anywhere else if you can seamlessly include. A lot of bloggers tend to write less on the subject and more on the product or service assuming that this is what the sponsor wants and that this is what will win them a prize... but I think this is an inaccurate assessment of a contest.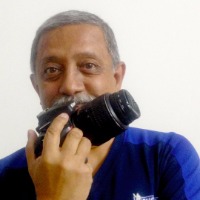 Arvind Passey
from Delhi


5 years ago
Sponsored or otherwise... a review must reflect your opinion. And if all you can muster is a sycophantic wag, then God save you from your readers. :) pranita deshpande
from latur


5 years ago
How can we get sponsor post? pranita deshpande
from latur


5 years ago
what emailid should use  for press release sign ? Company mailid means which one?
---
Sign in to reply to this thread