Happy to win!
Feeling thrilled at winning a special mention prize for Livogen Iron Chef contest, though, to be very honest, a tad disappointed at not winning one of the bigger prizes

. Now just waiting for the voucher to drop in at IndDispatch. An excited wait, that!!

Hearty congratulations to all the winners! 
Edited 1 year ago
Reason: Forgot to congratulate the winners!!
Replies 1 to 2 of 2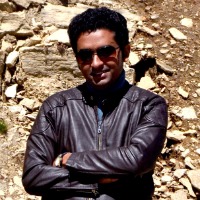 Meenhaz Imran
from Kolkata


1 year ago
Please may I know if Badges are still being given to contest winners? I did not see any badge on my Dashboard for my recent 'special mention prize'.
---
Sign in to reply to this thread