YouTube Terminating Partnership with Users?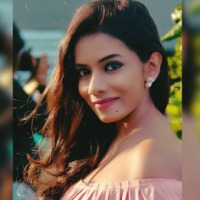 Ritwika Gupta
from Mumbai


9 months ago
Hey guys!
I don't know how many are aware. But 2 weeks back, YouTube sent an email to a lot of users saying that they will terminate partnership with all users who do not have min 1000 subcribers on their channel. The precise email read:
Under the new eligibility requirement, your YouTube channel is no longer eligible for monetisation because it does not meet the new threshold of 4,000 hours of watch time within the past 12 months AND 1,000 subscribers. As a result, your channel will lose access to all monetisation tools and features on 20th February 2018 unless you surpass this threshold in the next 30 days. Accordingly, this email serves as a 30 day notice.
Now, I was disappointed with this email for a number of reasons.
a) I am a blogger. I blog more than I do videos. But I did plan to up my game and post at least one video on my channel from this year onwards. You can take it as a new year resoultion.
b) 30 days notice is way too short a time. Shouldn't they give at least a couple of months' headsup?
c) Although I haven't been posting that frequently last few years, my videos individually have done really well. The highest viewership of one of my videos has been over 300k. So, it's a bit unfair if I do not get to monetise them just because overall, I do not meet a minimum criteria.
d) I have 675 subscribers on YouTube, not too far away from hitting the 1000 mark, if I had a bit more time in hand.
So, I just wanted to ask you all - have you guys received such notification? How're you tackling it? Did you write to YouTube etc?
My YouTube channel is : -SNIP- NO SSP. Please follow the rules
Your opinions will be much appreciated!!
Thanks!
Ritwika
Replies 1 to 4 of 4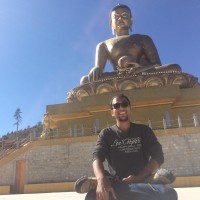 Antarik Anwesan
from New Delhi


9 months ago
Yes, the new YouTube policies have been highly discussed around the world and highly criticised specially by beginner YouTubers. But there is not really anything we can do about it. Youtube has its monopoly in implementing its policies. We can choose to use the platform or not.
Earlier the criteria was 10k views in total for the channel, now they have increased the threshold to 1000 subs and 4000 watchhours in the last 12 months.
Anyways, I am taking it in a positive way- upping my youtube game, creating more content. The channel has been getting better views this past month (thanks to my Vietnam and Cambodia travel vlogs) than ever before (but not enough for the 4k watchhours by 20th February- the deadline). 
Good thing is all youtubers who are already partners will get automatically reconsidered as soon as they cross the threshold. So hoping I won't be de-monetised for too long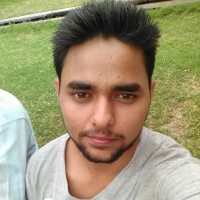 Shubhankar Sharma
from Noida


9 months ago
Yes I got that mail too, but think smartly. One or two videos with less views can't generate decent income or dollors. So there is no requirement of monetiztion untill your channel is ready to earn atleast atleast 50-100$ per month. So I am still highly motivated and working toward the goal. 
I hope You are doing well too.
Happy Blogging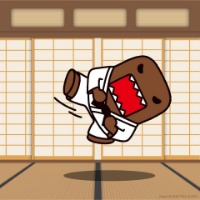 The Sorcerer
from Mumbai


9 months ago
We can all thank fellas like Logan Paul for that. Whenever such idiots do something its always the smaller guys who have to suffer the consequences. Even if Google axes preferred adsense for such channels, they have revenue from merchandise sales, in-house sponsorship and other deals. Small YouTubers dont get anything apart from that lousy $100 they can get once in 4 to 6 months after a lot of hard work and views. ROI from traffic via countries like India is too low and makes everything unfeasible unless you can reel in sponsors which you cant unless you've reached the upper level. Youtube wants to up the quality content to gain advertisers but the content itself is so controversial and hateful that it makes advertisers opt out. That is also with a burden that many advertisers either own or have a stake in wireless streaming services, so youtube is a competitor. The only way to normalize everything is to have another video platform as big and profitable. But that's tough. Even for someone like Facebook would be tough. We're talking videos here. Sure, regular quality youtube makers spend a good deal of money to up the quality of the videos but storing and streaming videos is expensive, an expense no youtuber had to pay for.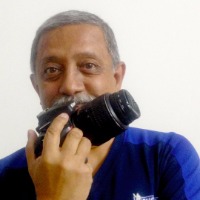 Arvind Passey
from Delhi


9 months ago
There is a world of difference between 'no monetization' and 'no channel'. So long as one has a YouTube channel, one can trudge on towards fulfilling conditions that YT puts up as a necessity for monetizing. They aren't asking anyone not to upload more videos, right? 
---
Sign in to reply to this thread