Do You Write Poetry/Fiction on Your Blog?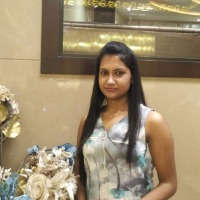 Shreya Dutta
from Kolkata


4 months ago
Dear Bloggers, 
I am looking to connect with some bloggers who write poetry and fiction. Be it for the sake of profession or hobby, it would be good if you can suggest some authors/bloggers I can reach out to. 
As I interview various personalities on my blog, I would like to collaborate with some bloggers and authors to conduct an interview for my readers. 
Thank you. 
Edited 4 months ago
Reason: Grammatical error was present.
Replies 1 to 1 of 1 Bhavana Lalwani
from Jodhpur


4 months ago
I used to write fiction, memoirs, book reviews, essays both in hindi and in English... But now it has been a gap since I have written anything good.
---
Sign in to reply to this thread