SEO for free WordPress hosted blogs?
Hi,
I have a free Wordpress hosted blog (name.wordpress.com) and I wanted to edit my HTML code to optimise my blog for more traffic. I read online that we need to edit meta data to improve SEO however, I can't install plugins in my blog and also can't seem to find how to edit the site code.
I need to improve my blog visibility and increase traffic. Can it be done on the free hosted blogs or do I have to upgrade?
Thanks for any leads.
Replies 1 to 2 of 2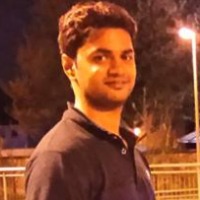 Karthik Murali H
from Chennai


3 years ago
If you really want to have a professional blog with full SEO, you have to buy Hosting +Domain. No point improving SEO for a "free wordpress" blog. Brands wont take you seriously an I'm pretty sure search rankings also depend on custom domains. You can't add plugins/ make changes or anything for now. Simply ensure your perma link , title and keywords are in place and alt tags for images.. that's the only thing you can do now and of course good content
HI, Karthik do you know anybody free lancing for SEO, would be interested for my blog. My blog is www.foodopium.in, please do let me know if you have any body in mind. Thanks.
Check with Hostmyblog.com Rajendra is the concerned person. he can help you. I moved my blog to WP and bought a domain, What Karthik said is perfectly correct.
---
Sign in to reply to this thread