Tamil Bloggers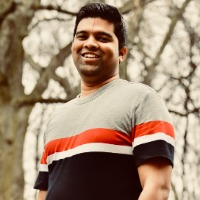 Bhargav Kesavan
from New York City


4 years ago
Hi TamilBloggers on IndiBlogger,
I'm <snip>, author of <snip> blog.
I usually write once a week or any moment I get new thoughts.
My tamil blog is all about nostalgia, social awareness, stories, my take on politicis.
I'm currently writing an article series about the USA & have plan to publish it as a book in 2019. (keeping my fingers crossed)
Please <snip - Blog url not allowed. Find from profile> write a few words about your blog, it'll be easy to access your blog & quick to go place if you share here. it'll be easy to know who are active.
Let's use #Tamilblog #TamilBloggers #TamilWriters #IndiTamilBloggers hashtags on Twitter, FB, Instagram & other social media when we post, it'll be a good way to aggregate our posts under these hashtags. Do let me know your thoughts.
Thank you.
Sign in to reply to this thread