How to Earn 40k a month by just reselling from home by wooplr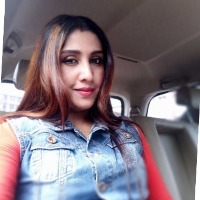 Dr Menka Yuvraj Varma
from MUMBAI


5 years ago
Run your own fashion store with your own creativity. Make your business a success and your store a brand by just reselling from home by Wooplr.
Easy to start your own online store like Wooplr is helping you in running your own business. Earn 40k a month by just by reselling from home by Wooplr. You need not worry about logistics all you need to share and earn.
What is Wooplr
Wooplr is a social shopping platform designed to help shoppers to choose trends to match their persona.
It is India's largest social commerce platform. Wooplr is a free & easy way to start an online store used by 200K+ store owners.
Wooplr takes care of all the hard work finding products and brands, technology, payments and refunds, delivery and returns, and a world-class customer care team.
Imagine having your own ready-made store with nothing to worry about at all.
The company also has investments from the industry leader such as Co-founders of InMobi who include Naveen Tewari, Jaspreet Bindra, Astarc Ventures, Abhay Singhal, Amit Gupta and Piyush Shah.
Chief Product Officer at InMobi, Raghunandan G, Co-founder – Taxi for Sure, and ex-Puma India CEO, Rajiv Mehta.
Wooplr assured to have more than 2 million female customers and 30,000 monthly amount transactions. With an average bill size of Rs 1,200, that is extremely high in the e-commerce industry.
Read More......
Sign in to reply to this thread