Indiblogger earnings
How one can earn from indiblogger ?
For a beginner understanding the blog slightly goes difficult.?
Replies 1 to 5 of 5
There are following ways to earn from Indiblogger
Share your posts regularly on Indivine. This will motivate to keep writing and updating your blog.- Earnning # 1
Participate in the weekly Indispire writing Prompt. This will help you think out of your comfort zone, and surprise yourself with what you can write - Earning # 2
There are many creative writers here. Find them, and check out their blogs. Build a two way communication. You'll become part of this writing community - Earning # 3. 
I feel these are valuable (and easily) earnings here which are not so easy to come by elswhere. 
Welcome to the Indiblogger.
And yes, You're welcome. :)
Thanks alot Nitin bro for explaination

and also thanks to abhijit to ask this question

this is one of the best site.
Keep blogging,
IndiPolice: Do not add links to your blog on replies or anywhere on the forum. It is categorized as Shameless Self Promotion or SSP.
God bless you guys 
Thanks for sharing this link.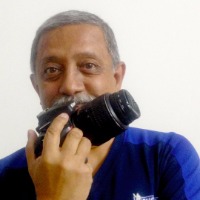 Arvind Passey
from Delhi


3 years ago
You can certainly earn respect here if you write well. And if you win contests, there is a bit of money too.
Let me know which contest will fit for me.
Keep visiting the IB homepage and you'll know each time one is announced. 
---
Sign in to reply to this thread