indispire posts
 Do posts once submitted in indivine can't be submitted in indispire?
Replies 1 to 7 of 7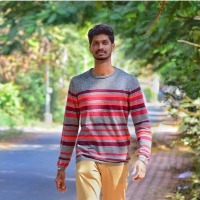 Srinivasan
from Chennai


3 years ago
Posting on indispire means it is now a part of one's posts on indivine.
By the way, the post that you've uploaded on indipire isn't related to the topic.
The book THE ORIGIN OF TRAGIC DRAMA BY WALTER BENJAMIN deals with the origin &development of drama, which is linked with story writing&short stories. i thought that it will provide informaion about the other side of story writing. If  you feel that it's not fit enough... sorry!
I guess I do have my own spells of ignorance... however, what is 'the other side of story writing'?
MY blogpost on shortstories already existsin indivine,can i submit it in indispire now.
Any post submitted on Indivine/Indispire would fall under one category. So you can't post the same again, provided that the post verification detects it as already posted.
When it comes to submitting a post, you can think Indispire as a subset of Indivine. And note that the category of Indispire is not the same every week. It is based on the Indispire ideas.
stories are written and read. Apart from that they can be presented in different forms,Like drama,dance,paintings and sculpting.
Thanks for giving details about indivine/indispire.
---
Sign in to reply to this thread