Entries for Collaboration - "Best Long Weekend Destinations for 2019"
Hello awesome travel bloggers! My blog Backpack & Explore primarily caters to an audience of families and busy couples with full-time jobs. I am putting up a collaborative article about the "Best Destinations for a long weekend in 2019" for such people.  I am looking for off-beat weekend destinations from major cosmopolitan cities in India - Delhi-NCR, Mumbai-Pune, Hyderabad, Chennai, Kolkata. I would take care of Bangalore myself as I'm a local guide here. Please suggest your favorite, preferably NOT very well-known trips that can be done on an extended weekend (2-3 nights). Leave your suggestions in comments and send me your blurbs AFTER your idea is approved. These are what I need-
1. 100-200 words on your favorite offbeat trip from your city - your personal experience, major attractions/activities2. distance from your city, how to reach and where to stay3. 1 good quality landscape photo you have taken there. The photo has to be original. I can source a better quality picture from CC in case the quality is not perfect, but I would still need the original photo. Preferably compressed to 100-200kbSite: https://www.backpacknxplore.comDA - 25Email id : backpacknxplore@gmail.com
What you get!Will give you a do-follow backlink to a related post of your choice and link your preferred social media page Taken:Narkanda from NCR Varanasi from NCRJaipur-Samode from NCROrchha and Gwalior from NCR
Phaltan from Mumbai Nasik Wine tour from Mumbai
(2 more spots for Mumbai and/or Pune)
Vijayawada from Hyderabad
(upto 3 more spots for Hyderabad)
Pondicherry from Chennai
(upto 3 more spots for Chennai)
Darinbadi from Kolkata/Bhubaneshwar
(upto 3 more sports for Kol/Bhubaneswar)
Replies 1 to 1 of 1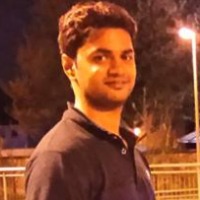 Karthik Murali H
from Chennai


4 years ago
Theres a separate thread for guest posting. plus dont blog links in forum pls.
---
Sign in to reply to this thread