Deletion of spam posts that have been reported as such
Does this work? I reported a number of spam posts. From I can tell others did too. Those posts still exist.
Edited 1 week ago
Reason: Greater clarity
Replies 1 to 3 of 3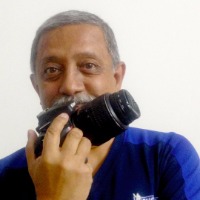 Arvind Passey
from Delhi


1 week ago
By the way, I have noticed a few blogs where multiple people upload their posts. Good. However, is there an IndiPolicy for such blogs where the entry in a contest is by person A but the post is written by person B? Do you think it is fair that some such blog owner wins a contest, even though he may not write so much but depends on his team of contributors who specialize in different topics and write well?
I thought that this is not fair because this hide the talent of a person . And yes the independent creators do not able to show their best because not every people are all rounder and yes every people are good in a particular thing if the team member write a post in which he is good then the talent of the other person get hidden . We have to learn and try every thing so that we can move forward .
Please do not hijack this post. I have ZERO interest in contests. if you have any issues with contests, their conduct, rules etc., I suggest creating a separate thread. 
Ok. But I really thought this was also an extended definition of spam.
I have updated the subject to make it clearer. 
---
Sign in to reply to this thread