New to blogging !!
Hi, new to Indiblogger! Just joined today :)
My name is Sneha. I left my job at IBM last year in 2018 to write a book as I want to pursue my dream of becoming a novelist.
I have also started my blog four months back, India's feminist and personality development blog.
I would love to get constructive feedback regarding the blog posts I have published. Also I wanted to ask if anyone here has monetized their blogs.
Edited 1 month ago
Reason: Spelling
Replies 1 to 2 of 2
Hello Sneha
I have also started 6 months before and monetized my blog with adsense. 
Wow! That's amazing. How many views do u need to apply for monetization? I get only some 50 views a day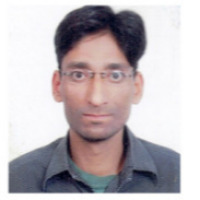 Md qureshi
from Indore


1 day ago
Sneha Ji Welcome to the World of Blogging
I am also wordpress blogger since 2016 and monetize my blog with adsense. Its fantastic opportunity for blogger for regular income
---
Sign in to reply to this thread