Guest Post requirement | Category: Food, Recipes, Fruits n Vegetables.
Madhusudan Somani
from Greater Noida


1 year ago
Hello everyone,
We have started a new start-up "Croblaze Agritech Pvt Ltd" which provides an eCommerce platform to buy fresh Fruits and Vegetables. So that people can buy these things online easily.
We need some guest posts, related to Fruits and Vegetables and also in categories like, Food, Recipes, Health n Fitness etc.
For you guest post, we'll provide you one or two linkback to your blog per post, which will help you to get better off-page SEO credibility.
Interested bloggers please contact me at madhusudan@croblaze.com or comment below.
Replies 1 to 1 of 1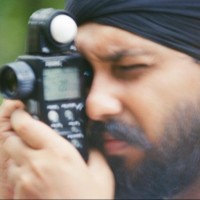 Paramvir Singh
from Mumbai


1 year ago
Your site has almost no traffic as of now. Link8ng will not give any benefit. How about giving major discount coupons instead. It will also help you build a user base.
That's reasonable.
We'll think about it.
---
Sign in to reply to this thread