New Malayalam Album song
Song: ഓട്ടത്തോടോട്ടം നെട്ടോട്ടത്തോടോട്ടം ( Ottathodottam)
Music and Rendition: G Venugopal
Lyrics: Bindu P Menon
ഓട്ടത്തോടോട്ടം നെട്ടോട്ടത്തോടോട്ടം
ദിക്കില്ലാ ദിശയില്ലാതെങ്ങൊട്ടീയോട്ടം
മാനത്തു മുട്ടുന്നൊരാശാ പതംഗങ്ങൾ
എങ്ങോട്ടെന്നറിയാതെ പായുന്ന ജന്മങ്ങൾ
എന്തുമെത്തിപ്പിടിക്കാമെന്ന ഭാവത്തിലുണ്ടു
കൈ രണ്ടിലും ഹുങ്കിന്റെ കൊമ്പുകൾ (ഓട്ടത്തോടോട്ടം..)
തണ്ടും തടിയും തരുന്നൊരാ ശക്തിയെ-
പ്പോലും പണം കൊണ്ടളക്കുന്ന മൂഢത
അംബരം പുൽകുന്നൊരാഡംബരങ്ങളിൽ
കണ്ണില്ല കാതില്ല ഉൾക്കാഴ്ചയൊന്നില്ല (ഓട്ടത്തോടോട്ടം..)
വാനോളമുയരത്തിൽ വാഴുന്ന നേരത്തും
മനതാരിലാറടിയിൽ കൂടൊരുക്കൂ..
ഇനിവരും നാളേക്കായ് നന്മതൻ കൽച്ചിരാ-
തണയാതെ തെളിമയായ് കാത്തുവെയ്ക്കൂ (ഓട്ടത്തോടോട്ടം..)
 #GVenugopal #Hrudayavenu #MalayalamAlbum #youtubekids #youtubechannel #youtuber #youtuber #
Replies 1 to 1 of 1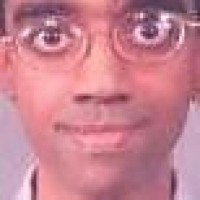 Anand Narayanaswamy
from Trivandrum


1 year ago
G Venugopal chettan is a great singer. I like his old songs in Thovanthumbigal, Munam Pakkam, Baba kalyani among others. He is not getting adequate chances now in films and reality shows. The relaity shows are captured by few select singers.
---
Sign in to reply to this thread