Need Tech Bloggers for Association - Agritech Portal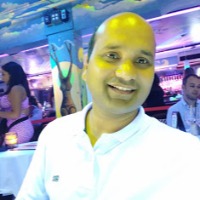 Vivek Sheel
from New Delhi


11 months ago
Hi Folks !
It has been a while since i came to IndiBlogger, having associated with this platform in 2009-10.
I along with my spouse are trying to ut together a portal for Agritech - Promoting technology in Indian Agriculture. What we need is, seasoned writers who can write good content for us and also look for a long term professional association.
Seeking help from this platform to get leads and / or connect with folks who want to have a discussion with me. Please reply back.
Regards
Vivek Sheel
Sign in to reply to this thread