Did Jaswant distort historical facts?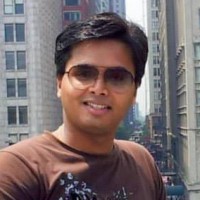 Neeraj Shinde
from Pune


10 years ago
We call it a freedom of expression. Does publishing a book containing ones personal views makes him eligible to loose his job? Did Jaswant distort the facts from the history book? Is BJP's reaction justifiable? Partition- Who is responsible for the mess - Jinna? Nehru? - Does that really matter to the world of today?
Replies 1 to 2 of 2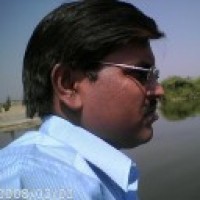 Sudama Chandra Panigrahi
from Jharsuguda


10 years ago
First allow others to read the book. Whatever may be the content, there should be no ban on circulation. I have also a similar view that Congress, Gandhi and Nehru were responsible for India's partition. That Gandhi who would sit on road for anything should not have accepted partition that easily. what if there was killing. Instead he had made all indians something like eunuchs as they accepted partition as a reality and did not come to road to protest. The cult figure of Gandhi was the sole cause of partition. Whatever, partition happened. Okay. But we are still bearing the repurcussion of the event. The terrorism is nothing but the direct result of partition that Nehru and Gandhi ensured.
Jashwant singh is right when he said like this. Allow the book to circulate.
thanks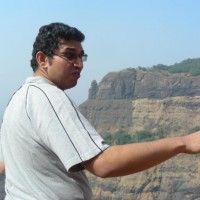 Vinay Bavdekar
from Mumbai


10 years ago
We should definitely be worried about the consequences of the partition. Imagine, if there was no partition, then the billions of rupees we spending on fortifying ourselves against Pakistan could have been saved. The joint country could have better dealt with China. Now, China uses Pakistan to undermine India.
A prosperous Kashmir and the Swat valley would have given us billions in income from tourism.Of course, terrorism would have stopped to a greater extent, because there would have been very few terror organisations in Pakistan and at that point it would have been an internal matter of India. Thus, the expenditure on anti-terror matters too would have reduced drastically. All those lives lost in fighting the 4 Indo-Pak wars (I'm counting in Kargil too) and all the terrorists, would be saved.
We would have won the World Cup (cricket and hockey) many more times. Consider this, Imran Khan, Wasim Akram, Intiquab Alam, Javed Miandad, etc. would have had a chance of playing for India. There would have been no Sharjah 1987. In hockey too, we would have had the world's best drag flickers and scared the day lights out of the other teams.
---
Sign in to reply to this thread