Indian spirituality Indiaspirituality
from Mumbai


11 years ago
Why not include "indian spirituality" as one of the catagories for "indi blogger of the month"
Spirituality is the backbone of India.
A Request to add a catagory of "spirituality"
Aum
INDIASPIRITUALITY
Replies 1 to 2 of 2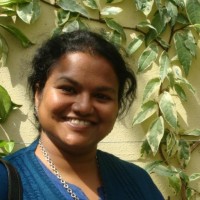 Susan Deborah
from Goa


11 years ago
Its a worthwhile idea to explore but then there are so many kinds of spirituality. I guess we have to have kinds like - Personal spirituality, Ethical spirituality, Conditional spirituality, etc. Was just voicing my thoughts aloud. Indiaspirituality
from Mumbai


11 years ago
i have never heard of all these types of spirituality. The one which has the Goal of Self Realization is the one i am talking about.
Peace and happiness is the one which everybody is looking for, weather the person is spiritual is / or not.
---
Sign in to reply to this thread