My short love story
Replies 1 to 11 of 11
It was 15 years for Taslima Nasreen, 14 years for Rama, 12 years for Arjuna, 3 years for M.F.Hussain and 100 days for Maya. The writer in me was living in exile due to the pressures of studies and its connected failures. She was freed today to live her life writing passionately for the lovely readers. I present to you all my first post after exile:
My wife- a real warrior –Part (1/2)
http://allifeel.wordpress.com/2009/12/12/my-wife-a-real-warrior-%E2%80%93part-12/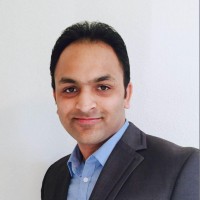 Naveen Goyal
from Cincinnati


11 years ago
Hey guys,
If you guys find time vote for it in indivine if the post is worth reading
hello guys,
I am so happy for being voted in indivine. Thanks for the appreciation. Hope many of you read.
Happy for the appreciation. I have been recognised for the first time.
Hi,I haven't been writing in my blog as I have been busy for no reason .Its been almost 100 days i posted something on my blog. I just felt that I should write about something about the highly under rated battles in the Indian scenario. Kindly spend 5 mins to read my work and comment.The Post has been Battle of the Laws(????-????) (Part 1/2)http://allifeel.wordpress.com/2010/06/23/battle-of-the-laws-part-12/ Please spare your precious time as I feel this would be worth a read for ones who have experienced what i have spoken about.For those who haven't got the experience, learn from the next part which I shall release in 2 days time. I had to break it into parts as the whole post turned out to be too big. -- Idhuvum KadandhupogumKartik Maya Manzil
from Gurgaon


11 years ago
Pyar kabhi kiya nahi jataYe to bas ho jata hain !Dard dikhaya nahi jata,Mahsus kiya jata hain !Kisi ko rulaya nahi jata,Aanshu aa hi jata hain !Nazare milai nahi jati,Ye apne aap mil jati hain !Ab kuch kaha nahi jata,Na kahke sab kah jate hain !
hi guys,
I have poured in my next on to the blog. Its titled
"its time to move on" . Its about a dad and his feelings.
link
http://allifeel.wordpress.com/
Hope you like it and please comment on my blog for my improvement
Idhuvum kadandhupogum
Kartik
hey hey..... its not done dear..... this is spam and u cant put ur blog for reviews in forum.....
srry but i have to delete it..... u can use blog review section for the same....
---
Sign in to reply to this thread