Why my blog is not found when searched basis on tag
I have tagged my blog with "Kolkata" but when I am searching all the blogs with the same tag , it is not showing my blogs in the search list. Any idea why is it so?
Replies 1 to 7 of 7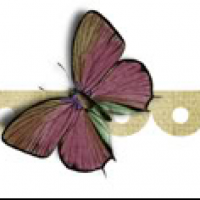 Iniyaal
from Coimbatore


13 years ago
Same happens for my blog too. My blog has tags for poetry, photography, nature and coimbatore. But it does not show up when searched by any of these tags.
This is an issue which needs to be resolved - bloggers who have just signed up, if their blogs haven't been crawled by the IndiRank crawler as yet - they don't show up in search. Will fix this soon - but rest assured you'll be in the listings after the next IndiRank update!
I have registered myself to indiblogger on 21st Aug '2009. So, when can i expect my indi rank to e updated?.. I heard in anohter topic that the ranks are updated once in every month..so do we have any fixed date when we publish the updated rank etc?
IndiRank will be updated this week - possibly over the weekend! Puneesh Lamba
from Faridabad


13 years ago
Even my Blog does not have any visbility in Indiblogger. Do somebody need help in covering the backlog?
Hi Renie,
Is the new indirank been published? I could not find my rank being updated..so just wondering..do we get email notification as and when new indirank gets published?
Mustaf - tonight, IndiRank is getting updated & upgraded. This issue will be resolved and even new IndiBloggers will show up in the search.
---
Sign in to reply to this thread