We need choice to write in Hindi @Indiblogger Rajeev R Srivastava
from New Delhi


13 years ago
Deshbandhu.co.in is your authentic source for news from India in Hindi. We are here to promote Hindi as language and want more use of it at Blogs. Some of the Hindi News Blogs and portals do not write Hindi but Hinglish which hurt us. It is our National Language and everyone must respect it.
I hope Hindi Bloggers would agree with me.
Replies 1 to 5 of 5
Rajeev, I must correct you first of all.
INDIA HAS NO NATIONAL LANGUAGE (rashtra bhasha).
Hindi is an official language (rajya bhasha) and so is english at the central level.
Secondly, I appreciate your passion for Hindi. However, evry blogger has the right to write in which ever language he/she is comfortable. So if someone wants to add some english terms within hindi site, its upto him, his comfort level and the readers comfort level too.
And regarding Deshbandhu.co.in, I'll definitely love to visit it soon :)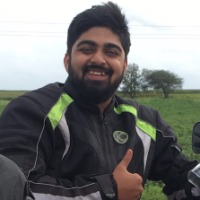 Hemal Shah
from Mumbai


13 years ago
You dont need a choice to write in Hindi at IndiBlogger. Its what you can do. No one is stopping you from doing it. As Vipul has already explained every one has a right to write in his preferred language and you cannot censor that. And if your question is about technologically enabling Hindi writing as an option on IndiBlogger, then its best done at you end. You can download and Install Baraha version 8 on your machine. You can type in Hindi directly on IndiBlogger. Not just IndiBlogger, but any Website for that matter. It will be readable on all the machines with Windows for India, which most of the machines are. Rajeev R Srivastava
from New Delhi


13 years ago
Thanks Hemal, but I am not talking about its technical part. I can do it on my site deshbandhu.co.in as well. I am more concerned about the language itself. And its not about censoring anybody from using any language. I do respect all languages of the world. I am just talking about its proper use. If you speak French or German mixing with English, I am sure its not going to be liked, then why make Hindi the scapegoat. Its not only my mother tongue, its a very developed language, why not use it properly.
Well , In India don't we mix english with regional language. Ofcourse , if we were speaking french or german , we would have happily mixed it too
We love kichidi language , i suppose. For that matter , I feel it happens in all multi-lingual society.
Its not just limited to Hindi, People speak Tamil mixed with english , telugu mixed with english , kannada mixed with english and so on with all language. Come to Bangalore, people mix kannada, tamil , telugu , malayalam, hindi , english and what not into a beautiful lingo !
Solpa Adjust maadi , sir !
Deer Rajeev, Hindi is one of the least developed Indian language. It stands nothing in front of Tamil, Telugu, Bengali, etc.
It has been developed as a medium for pan-India communication. In that sense, it is very important that rather than claiming its purity, it intermixes with other languages.
Anyway, Happy Hindi Diwas!
Shri Rajeevji, read my post giving detailed answers to ypur assertions.
I hope we will be able to develop a healthy debate on that basis which will help others too.
---
Sign in to reply to this thread