Where is my IndiRank?
I'm the new one on the block. So, please pardon my ignorance. I do not see an InidiRank assigned to my blog. How long does it typically take to get one?
Again, if this question has been asked a 100 times / mentioned in FAQ's etc, I'ld glad if you can point me to the same. I looked around, but found no generic answer.
[Edited to Add] A usability feedback for the Admins of this site - If you could add a "Why?" / "Know more about this" link to the page that says "
Oops!
It looks like your blog doesn't have an IndiRank as yet."
it should be very helpful.
Hot Cup of Coffee - A bookish blog.
Edited 12 years ago
Reason: Addition to content
Replies 1 to 7 of 7
Yes, it takes some time. The indiRank gets assigned/updated the next time the indiRank script is run. Normally, it happens once a month - that's what I believe, although I am still waiting for my indiRank to get updated
Read this interesting discussion on indiRank widget evolution!
My pleasure. My indiRank has flipped from 52 to 71 in the first update itself. Isn't that news? :)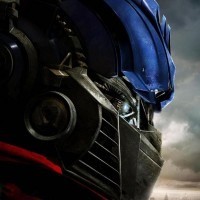 Renie Ravin
from Chennai


12 years ago
DS, you got an IndiRank - 69 to start with. Nice work! Have you seen your stats as yet? (Under "My Account")
@Neeraj - Thats cool!
@Renie - Thanks. Is that supposed to be good? I have seen much higer Ranks too on this forum.
Hey DS - I started with 52 and you are at 69 - That's tremondous! Hope to see a high jump in the next update - Keep blogging, the rewards are on their way :-)
@Neeraj - Thanks! A wrong place to ask - but would be great if you / anyone can review my blog. I'd been writing for some time - but I'm not really - you know, blog-aware. As in, my knowledge of fancy stuff you could put around your blog is very limited.
More importantly, I'm looking for some feedback on content.
Though i haven't submitted my blog for review, I have been ranked in Indirank. How does this work? Could someone help me please?
As DS said, it's unrelated.. your ranking has nothing to do with your activities here on IndiBlogger. It's all about you and your blog!
@Bhavana, from what I understand - the two things are un-related. Asking for review simply auto generates a post in edit mode for you. Your blog gets an indirank anyway.
---
Sign in to reply to this thread