SUGGESTED CHANGES FOR INDIBLOGGER OF THE MONTH
I would like to suggest a few alterations/changes that we should incorporate onto IB of the month.
1) many blogs nominated say that they are written in english but actually on clicking on them i found out they were in hindi. I guess some form of moderation is needed. Many people are actually putting up more than 1 post under the same link too.
2) sine the language problem mentioned above, i guess every post should have the language tag if multiple languages are used.
3) It is IB of the MONTH. the winner should have a link on the home page which also announces all new post updates. After all he/she is the blogger of the month.
4) All previous IB winners with the title for that months IB should be archieved seperately for people to view. Newbies can get tips by viewing their blogs.
5) The IB topic if possible should be announced in advance so that if anyone does not have a blog dedicated to the topic but has sufficient knowledge on the subject can apply by creating a blog in due time.
Please let me know your individual feedbacks.
Replies 1 to 2 of 2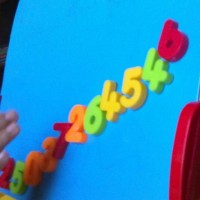 Pallavi - Writerzblock
from London


10 years ago
Very nice suggestions.
My two penny worth:-
A definite need for moderation. When the contest is announced, and nominations start pouring in (like this month, 185 nominations!!!), moderators/panel must shortlist entries, to say, 10 or 15, and voting should be only on those who have made it to the shortlist. And shortlisting must be based on QUALITY of writing, and not popularity. After the shortlist is announced, ofcourse, popularity would take over quality, but that's alright, because atleast there is a fair chance.
Cheers..
shortlisting candidates might be unfair and offensive for many candidates as liking/disliking a post is very subjective and cannot be conducted by the mods. Let all the posts pour in. After seeing the outcome of the poetry nominations, it should become evident that smaller and more niche topics need to be created in order to narrow down competition and make the competition more agressive.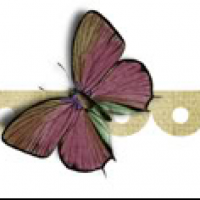 Iniyaal
from Coimbatore


10 years ago
My thoughts on shortlisting nominations... Shortlisting posts is difficult because there is no rule or norm on judging poetry or technology or creative skills.
Rather than shortlisting, a better way to control nominations would be narrowing down on a specific category.
For example, Poetry is a broad category. Anybody who does creative writing is bound to have poetry in their blog and will have the urge to nominate their blog. By zooming in a poetry type like haiku or free style or nature poetry or poetry on reliationships etc, it will help to reduce the number of nominations and make it easier for voters...
This will also lead to a fair playground for contests because certain styles of poetry will definitely appeal more to readers when contested.
I truse the same suggestion of narrowing category choices can be applied to all other blog categories apart from poetry.
i completely agree with you. IB topics need to narrowed down to niche topics.
---
Sign in to reply to this thread