Anyone needs any information on moving to Canada? Nalini Raj
from Toronto, Chennai


11 years ago
We moved with our family to Canada six months ago. In this time, we have moved into our house, furnished it, got our drivers licenses, bought a car, registered our company, opened bank accounts, put our two children in school, got health cards, became members of a local church and are trying to integrate into this new culture.
If you are or know anyone who is thinking or planning to move to Canada...do ask them to have a look at my blog. It will give them an insight into what moving really means and if they really want to make the move or not.
www.chennai2canada.blogspot.com
Thanks
Nalini
Replies 1 to 3 of 3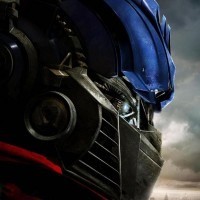 Renie Ravin
from Chennai


11 years ago
Off topic but - how would you compare life in the US to life in Canada? Nalini Raj
from Toronto, Chennai


11 years ago
Hi Renie,
Some differences we noticed are:
On the positive side: The cities here have less crime and people going beserk than the U.S
People in Canada seem to be more grounded, down to earth. You won't see women wearing a lot of make up, heels etc just to go shopping. Most people just wear jeans and tshirts.
INdians who live in the U.S feel that Canada is a better place to raise a family. Less exposure to things like drugs etc. (I don't really know how far this is true though)
On the negative side: Most services in Canada are very lack lustre when it comes to customer service. Issues with phone and cable companies takes months to resolve because they keep you running in circles.
The weather.......eight months of the year..it is too cold to even go to the beach or play outdoor sports like tennis.
Public school education is not very good compared to the US.
Canadian politics is like Tamilnadu's.
Overall, I would say the U.S standard of living, education and goverment policies are better. You can see a difference when you drive over the border and spend sometime in both countries.
Balaganesh
from Chennai


11 years ago
I thought Canada is a place where anyone could just walk in.
heard a Indian walked into the Canadian Border with our ration card man! hehehehe just kidding...
but yea...that place is full of low life man...and a 'cold' place to stay ...and hey the beer is damn cheap ..and as a result, the women look prettier...hehehehehe .....
---
Sign in to reply to this thread