The Art of Commenting - How to make your presence felt ?
leaving comments is absolutely a normal blogger's behavioral science. Having agreed upon it, let's see if there is a commenting etiquette that would differentiate good commenter and a bad commenter.
So here are our golden rules:
1. Be a wise commenter
2. Don't be a comment spammer
3. Don't comment without reading the complete topic.
4. Be honest.
5. Don't scream
6. Be polite and nice
7. Write proper comments.
8. Use humour.
9. Length of the comment.
10. Comments are your V.card.
For complete analysis and the eqitquettes of Commenting Read further >
commenting etiquettes for bloggers
Edited 9 years ago
Reason: Alignment
Replies 1 to 6 of 6
I would like to add another point to your list:
11. Wherever possible comment using your google/wordpress/openid profile, i.e. avoid anonymous comments as much as possible
Good tips.
However, point '8' is debatable. While humour is always appreciated in a comment, it's not compulsory. One must remember that not everyone is capable of inserting subtle humour into their comments. Therefore, all the other points are far more important. If one is capable of writing a critically analytical argumentative comment on the post topic, then isn't it better for that person to focus on his (or her) strength and write seriously rather than try to insert humour?
However, all your other points are valid and applicable to every situation.
Thanks for the comment!
This 8 points are just the summary of the post. Detailed analysis on each point is given in the link. I have mentioned there the usage of humor at relevant context and if you are blessed with a humor sense :) and particularly not to offend people in the name of humor.
When you get time, do go through the complete post. Will appreciate your feedback in my site :)
Nice guidelines. When we disagree with the author's point of view, is it bettor to avoid commenting or to express your diagreement politely? What do you suggest?
The internet is for expressing yourself. Never be afraid to put forward your point of view.
well i would prefer somebody disagreeing with me politely, rather than having no comments ... coz it means that a post has been read... i think that is what matters most to any blogger.. right everyone?
Everyone can agree to disagree in a polite manner. So I would suggest you to comment and let know your disagreement politely.
I agree with Hitched Hiker and Ali Naqvi in this.
@MR. R
In that case, I politely disagree with most of your points. Hey, just kidding. In fact, I couldn't pick up a single point I could disagree with. Nice tips!!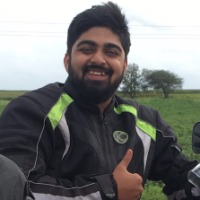 Hemal Shah
from Mumbai


9 years ago
A disagreement is common place today. Its better to share your views none the less. Being rude on comments also has its otherside. The author ofcourse would be furious, but those who visitin the blog also will feel bad about the comment which might work against you.
Yes, I agree with Parv. It is better to avoid single word comments, as I feel that the purpose of commenting is not completed in a single word
Comments are ways to tell the writer what you like the most...which were the words that made you think over and over again...and also which one you failed to connect with. Besides being materialistic, and saying the same thing "comments are traffic pullers"- I would say, comments are silent means to say- "I acknowledge you and your thoughts".
@ all the fellow bloggers-each one of you did elaborate on the ins and outs of commenting...in fact left no ground uncovered for me to explore.
regards,
wanderer
---
Sign in to reply to this thread