Is Slumdog Millionaire..a white mans view of Mumbai/India or is it fact? Nalini Raj
from Toronto, Chennai


11 years ago
I just watched Slumdog Millionaire..and just loved it! Of course, I am with most of the real slum dwellers asking for a name change. In India...calling anything 'dog' is one of the worst insults. Also, since when is the 'who wants to be a millionaire show', live? The reason I really liked this movie was because I watched it for purely entertainment value...it was fast paced, great music, unpredictable and a good storyline. Pure entertainment..until you start to think...oh my gosh..what will foreigners think of our country when they see this?? This is what many Indians have been commenting on...
The movie is fast paced, at times cruel (I had keep my eyes closed for two or three scences), funny and in the end...well, I don't want to give too much away for those who have not seen the movie yet.
So many reviews have been pouring in for this movie both in India and abroad. Most foreigners seem to love it, and Indians seem to be fifty-fifty.
My question is : If you have seen the movie...do you think it is Oscar material and when you finish watching it..what are your immediate thoughts? Also, is it a white mans portrayal of India or fact?
Bloggers..it would be really interesting to read your reviews and comments on this topic.
Nalini
Replies 1 to 7 of 7 Kabeeranban
from Mysore


11 years ago
Hmm, I had seen it on my computer. More questions than answers.
1) Can any one -in any country - take a would be millionaire for third degree torture in a police station only because he answered all questions right ?
This alone makes it unfit for Oscar. It is forcibly introduced to depict the way Indian police deals with down trodden otherwise it has no relevance to the main story.
I can hear some one saying it is a flash-back technique. True same flash-back technique could have been used in a more decent way. Imagine a story line like this :Some one publishes in the press an accusation that the Quizz Master is helping the Hero out of the way "match fixing". Then the programme Managres step in to enquire the entire background for his ability to give right answers. That would have been acceptable and right way to think also.
2) How do you expect a foreigners to understand the inner significance of Surdas -that he was a blind person or average Indian to relaize that one of the Three Muskteers dies in the end which coincides with the story ?
The hype is only because of the foreigners' involvement in the film. Even Mrinal sen or Mahesh Bhat or Maniratnam would have produced a much better film. I don't think there is any element of Oscar in it. If they win I start suspecting another 'Match fixing' :)))
3) Why didn't Don Boyle produce the film with the same theme in the slums of British or USA because this quizz programme itself had originated from USA ?
Going by the Bollywood movies, I get an idea that all the Indians are living in South hall , London and are super rich bla bla..Indian cinema is finally waking up !! Realism is everything and Heroism in Indian cinema needs to go away!! Yes SlumDog has faced a blistering criticsm but this is the trend now.
Praveen
http://spraveenitpro.blogspot.com/
I think there is absolutly nothing wrong in this film. Infact what ever shown in it, is the ultimate reality & my friend we know "TRUTH ALWAYS PICHeS".
Whatevr u talk of whether Slums, the police investigation concept, the mafiaas theme or ny further scene u will find it nothng more than hardcore reality.And my friend untill & unless the reality has been put up in front of people no 1 bothers about it.I know but insipte of knowing all this many of us still critcze this movie, afterall its presentng an absurd image of india to the world. But my friend apply ur commonsense our incredible news channels like India Tv(showng hardcore realities) are also telecasted in abroad, so isn't then our image get devasted out?. Or are the Forieners are fools that they not read all the mess about India from various Indian Websites/Blogs?.
So rather then criticzng it, we should work on removng all this ultimate realities 4m our great nation. So that no more such films are made again.
Jai Hind!.
SDM is more of an Indian's view on India, I must say!! But lez remember something: SDM is juz a movie, to begin with, and ppl out there are not lame enough to adjudge a movie based on a single superhit film. None of the scenes were exaggerations. And the word 'SlumDog' may be too strong a word, but it is more of a metaphor to the the state that slum dwellers are in.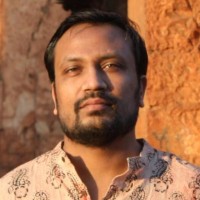 Venu Vedam
from Hyderabad


11 years ago
>>3) Why didn't Don Boyle produce the film with the same theme in the slums of British or USA because this quizz programme itself had originated from USA ?
That's an easy question to answer. The movie is based on a novel titled "Q & A" written by our very own "Vikas Swarup". Hence the story is set in India.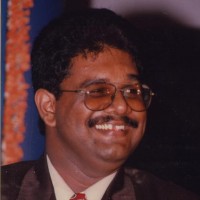 Shakthidharan
from Bangalore


11 years ago
My opinion is that this movie is a high handed attempt by the white world to put us down . Here is what I blogged after watching it http://shakthidharan.net/?p=121 .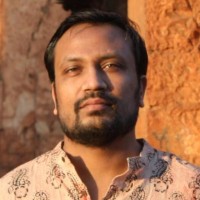 Venu Vedam
from Hyderabad


11 years ago
I have a slightly different opinion about the movie:
http://vedam.blogspot.com/2009/02/dogs-of-our-slums.html
---
Sign in to reply to this thread