Everything About New Year Resolutions: So What's Yours?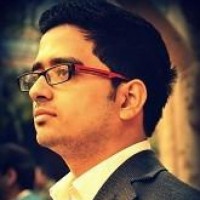 Anshul Tewari
from Noida


11 years ago
With Christmas just past us, and the spirit of love and sharing still ripe in the air, we are ready to kick start a fresh year, and what better way to do this than to start it on a note of thoughtfulness, self analysis, and high self confidence!
Read on as Youth Ki Awaaz correspondent Menorca Chaturvedi finds out more about resolutions for the year 2010 and the new year's origination.
Well, its that time of the year again, when we think over our deeds, and make resolutions for the New Year. Ever wondered about the saga of its origin?
The idea of celebrating the New Year dates back to Roman times. The name January is taken from the Roman god, Janus, the God of beginnings and endings. Janus was depicted as having two faces - one looking forward and one looking backward. So on January 1, we are looking back at the past year and forward to the New Year. Our resolutions help us in some small ways to solidify our hopes and aspirations for the New Year.
The Dynamic Youth of today keeps up this tradition, and the prevalent deep sense of reflection is seen, when spoken to.
So what are the resolutions that youngsters all over India are making? "My New Year Resolution is to be independent and self established, while being myself", says Tanushree Roy, a Mathematics Graduate, high on self confidence. When asked about her future plans, she briskly retorts, "My aim in life is to educate the youngsters, for, that's the best way to yourself learn manifold. I would just want people to be high on perseverance, as they start this year afresh."
While such career oriented youth strive to reach excellence, while benefiting the society, a large portion of the student fraternity resolved to improve on their personal skills, such as time management, usage of potential, amending their actions, and helping out others. On being asked about her Resolution, Swati Nandy says, "A resolution is a decision taken to do a task, which we have perhaps tried earlier, but failed to accomplish. This year, I resolve to devote an hour daily for my CAT preparation."
The rise of the Eco-friendly Brigade is yet another noted feature. Plenty of youngsters expressed their desire to make a difference in the Environment, in their own little way. Aditya says," With Global Warming increasing by the day, and the recent Copenhagen Summit being a failure of sorts, I will make sure that all the unnecessary lights, fans, air conditioners are switched off, while making everyone around me do the same." Agreeing with him, many others said that even shutting down computers, instead of having them on stand-by mode, and saving water, would be on their to-do list this year. Some students also pledged to activate their Green Clubs, and make efforts to plant more saplings, while maintaining existing ones.
Reflecting on their mode of lifestyle, quite a few people feel that this is the best time of the Year to get rid of their bad habits, and start living in a completely different way. "Though it is not easy, and takes a lot of perseverance, yet I resolve to quit smoking from now on", said Saurabh, who realized the dangers of the Deadly Smoke taking a toll on his health. Also going by the Yuletide Spirit, a large chunk of people felt that they would, henceforth, be putting in efforts to spend quality time with their family members. "Being less self-absorbed, and breaking the invisible barrier around me, would be my sincerest effort this year", said Tanuka.
With the strong willed youth resolving to bring a change around them, here's wishing The Charge of the Youth Brigade ample success in all their efforts.
So, have you thought of your Resolution as yet?
Make sure to drop a comment below. :)
Replies 1 to 1 of 1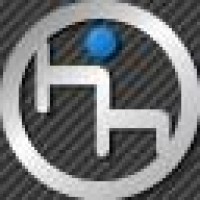 Hitched Hiker
from Mumbai


11 years ago
None. They are quite limiting in my opinion.
---
Sign in to reply to this thread