Seasonal Greetings to IndiBloggers!
Hi All,
We may not know each other that well, still we got to know a bit about each one here through this indiblogger! Seasonal greetings to all the blog buddies here and look forward for some great posts this year to revolutionize indian blogosphere.
My wishes also go out to entire indiblogger community and the great brains behind this site. May you all have a rocking year ahead.
Cheers!Mohan - http://mohanbn.com/blog/
Replies 1 to 2 of 2
My blog just got approved from indiblogger. Wish you all avery happy new year.
Cheers!
http://www.makeupandbeauty.com
Congratulations! Welcome to indiblogger and look forward for some interesting posts on your blog.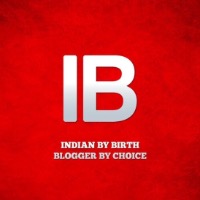 IndiBlogger
from India


10 years ago
Mohan - one the IndiBloggers helping to make this site a cleaner place. Cheers to you my friend. Happy New Year!
Thanks! Hope to see some great features to network better in the new year :)
---
Sign in to reply to this thread