Self-improvement-A Journey to Discover Your Best Self: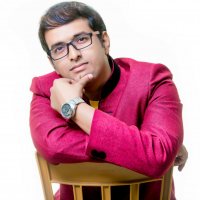 Sourav Ghosh
from Midnapur


11 years ago
I am really grateful to IndiBlogger team for introducing this new sub-category "Self-Improvement" on my request. I commit to give my best posting best content I can, which will help everybody to live a better life. I will request other Indi-Blogger friends to share their experience in this niche. What you can find here:
· How to be Happy for no reason.
· Simple fundas to SMILE more, LIVE more, LOVE more.
· Courage to follow your DREAM.
· Secret to wonderful relationship.
· Communication lingos for successful Personal and Professional life.
· How everyone can be a leader in their own field.
· How to get PEACE OF MIND.
· (…I won't extend the list, bcoz I don't want u people to mark me as a boring-blogger :p)
IF ANYBODY IS GOING THROUGH ANY DIFFICULT PHASES IN LIFE, FEEL FREE TO MAIL ME contact@souravghosh.com I KNOW I AM NOT A GURU, NEITHER I AM PERFECT, BUT STILL I CAN BE A FRIEND IN NEED AND SHARE MY EXPEREINCE TO BRING BACK SMILE IN YOUR FACE AND PEACE IN YOUR MIND.
Don't worry my posts are not typical Gyan-Guru type :p I am just 22+ (DOB: 10/09/1987) I can promise you my posts are practical and interesting to read. I have seen many ups and down in my life, be it my career, be it my family and my relationships. My most difficult time was my greatest teacher. Let me share my story in short. (Reading Optional)
Born in a middle class family of a small town Midnapur, West Bengal. Always wondered what is the secret of living a meaningful life? When I was studying in Narendrapur Ramakrishna Mission, met many great teachers who showed me the way, inspired me to follow my heart, do something different, make a mark in the society. Though never wanted to be an Engineer, but for parents' sake, joined rat race, killing all my dreams. Got admitted to BE College, Shibpur –Electronics and Telecommunication. I was losing my soul, I could feel this was not what I wanted to be. Decided to be an Entrepreneur from second year, third world war started in my family. For a middleclass family thinking beyond "Get good marks-get a good job-live happily ever after" was impossible. Thanks to eBIZ.com Pvt. Ltd. and its leaders' support, I continued walking path of my destiny. Started reading books on Personal Growth, lives of successful persons from different field, and implemented day in day out. I was surprised to see how wonderful life can be if we put a little time to improve ourselves. Started helping common people teaching computer,communication skill, management skill, Entrepreneurial abilities, marketing skill and if interested, helped them to build their own business of helping others.
Then Twitter came to my life, and started working online inspiring people in large scale. Met many like minded people from all over the world, got to know many famous authors whose books inspired me a lot. I was really overwhelmed seeing the power of Social Media, how wonderful this world can be, if we use it to make a difference. Started my blog "Your Dream Movement" sharing my experience with Self improvement. Got many wonderful friends. Tried my best to bring smile to the faces of as many people as possible. With your love and blessing, I will give my best to make this world a better place.
Please share your opinion here, how can I help better? What topics should I cover? Your suggestion is valuable to me.
Replies 1 to 3 of 3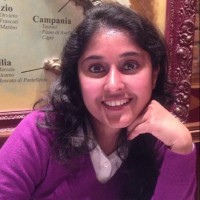 Sonia Kathuria
from New Delhi


11 years ago
Sourav, it is pleasure to be connected to you, would definately like to participate in forums & discussions on self improvement.
Hi Sonia! Nice to connect to you. Going to check your blog. You can mail me at contact@souravghosh.com or tweet me @souravghosh
Varsha Bagadia
from Mumbai


11 years ago
Have read lots of self-improvement books and articles...but a discussion on it would be much more interesting since it can put light on a lot more facets! You can go through my blog:
http://varshabagadia.blogspot.com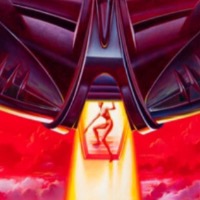 RioZee
from Out of this yEt in this World


10 years ago
---
Sign in to reply to this thread