Created a IndiBloggers Group On Linkedin
Hi all,
Just back from the IndiMeet at Hyderabad.
It was a great meet and an opportunity to meet fellow bloggers in blood.
Just to keep the momentum, I have created a new Group on Linkedin - Indibloggers.
I invite all of you to join this Group.
In the long run, this will aid not only in personal development but also professional development.
http://www.linkedin.com/groups?viewMembers=&gid=2945994&sik=1270992008306
warm regards
prashant
Replies 1 to 2 of 2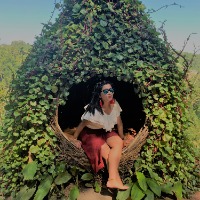 sweta tiwary
from bangalore


9 years ago
Hi Prashant,
I Joined it already :)
good move.
Thanks,
Sweta
Thanks Sweta, for being the first member of the IndiBloggers Linkedin Group
---
Sign in to reply to this thread