How long does it take to review a new blog?
Hi all,
Just wondering if anyone knows the average time it takes for IndiBlogger to review and confirm a blog? I've transferred mine over from Wordpress to my own domain (http://www. mansibhatia.com) and can't seem to submit posts from there until it is reviewed and approved.
Thanks,
Replies 1 to 7 of 7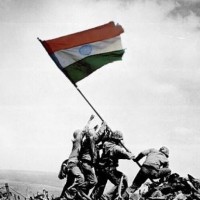 India Mainly
from Baroda


10 years ago
2-3 days average, but do keep checking in your profile, it doesn't seem to notify once it's approved.
Thanks, Raxit.
I'm learning the patience is indeed a virtue. Still "pending approval."
Anyone from IndiBlogger care to update?
Thanks, in advance.
Hey mansi if u r on twitter then just give a message to indiblogger via twitter. . Hopefully they will confirm your Blog within 48 hrs. . mOINKy
from Los Angeles


10 years ago
Moinky, Tweet to them. That's what I did (thanks, Savvy) and my new blog got approved in a matter of minutes. Good luck! mOINKy
from Los Angeles


10 years ago
It worked.
Its weird when people respond to tweets rather than emails.
Thanks Mansi.
How do you tolerate San Jose?
You're welcome!
The same way you "tolerate" LA ;-)
---
Sign in to reply to this thread