Disqus has gobbled up my Comments -Please help
Hi friends,
I had recently installed a commenting system 'Disqus' on my Blog. A few of the readers faced problems while commenting so I decided to uninstall it.
I am using Blogger platform with my own domain. After I reverted back to blogger commenting system, I lost my comments since they are stored in my Disqus profile. I am unable to retrieve them now.
Can anyone help me??
Thanks.
Replies 1 to 4 of 4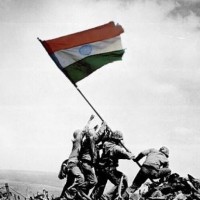 India Mainly
from Baroda


10 years ago
hmm, I dont use blogger, but looked on disqus's site. There is no option to import comments back into blogger it seems. All your comments are currently stored in disqus profile, and it allows you to export them in xml format, however on other site in blogger, no option to import.
for now don't think there is option to retrieve them.
yeah , there is no option and I am stuck now...I reverted back to Blogger Comments and have given up on Disqus.
I am facing similar problem. I am not getting comments at my blog even after visitors posting them.And instead of me...Nalini Habbar is receiving all the posted comments....
. dont know how to figure it out.
regards,
wanderer
Did you try loading the template again? maybe that might help...
I tried to integrate with disqus sometime back with too many issue. It wasn't easy to migrate old comments on my blog & i gave up. Instead I coded to match the way i wanted.
Are you on Wordpress? Blogger comment form is certainly pretty outdated and there is no reply button :(
Unfortunately I am not a techie...so I am stuck. Any ideas on importing comments back on Blogger?
Disqus customer support is pretty quick (atleast for me).
Try contacting them...
---
Sign in to reply to this thread