Mujhe Zindagi Me Dard Aisa Maya Manzil
from Gurgaon


10 years ago
Mujhe Zindagi me dard aisa aur itna mila,Hisab karne pe bhi mujhe dard behisab mila,Aankho me ashko ne aane se inkar kar diya!Ab to khawabo ne bhi hisab lena suru kar diya,Aaine ne bhi tutkar udasi ka ekrar aise kar diya,Har ek kanak me mere dard ko usne jhalka diya !Waqt be waqt imthaan ki ghadi me khada kar diya,Zindagi ne har kadam pe aajmane ka karar suna diya !Kab tak kosis karu main,us maor pe la khada kar diya,Zindagi ne na jaane zindagi ka konsa shabad pahna diya !Kuch shabado ne jaane kaisa matlab hame smjha diyaIs ghazal ne bhi muskrakar Zindagi ka matlab bata diya !
Replies 1 to 1 of 1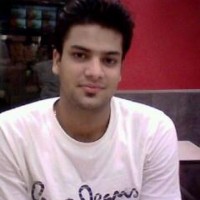 Abhinav
from Osaka city/Japan


10 years ago
Why are you posting your shiary in Forums?
There is a section called IndiVine for that.
Why not post it there so more readers can read it.Build Muscle Burn Fat
---
Sign in to reply to this thread