A HUMBLE SUGGESTION REGARDING INDIRANK
A humble suggestion regarding indirank,while publishing indirank please publish the following details also:
1.blogs with the highest Indirank
2.blogs which made highest improvement in indirank
3.best performer among the new commer blogs
if it is possible please consider my suggestions..............
Replies 1 to 3 of 3
no opinions regarding this?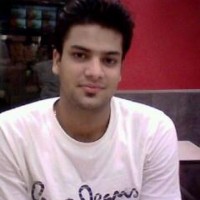 Abhinav
from Osaka city/Japan


9 years ago
Hi Sujith, more information is always better. But it might become too compleicated sometimes for the admins and system to keep track of the things. Anyways, I think your ssuggestions are good, and i will like to see them implemented too.Injection Molding TroubleshootingBuild muscle burn fat
i just suggested because it will help to get good visitors to good new blogs.
it will create healthy compitition to improve ones own indirank.........
---
Sign in to reply to this thread