Guest Blogging..... leverage the indiblogger advantage in your favour.
There will be many at indiblogger forum - who have the scarcity of time / want a little philip to their blog / interested & famous seniors who would like to increase as well as share their fame. All these profiles can be benefitted by the power of indiblogger forum. Let us leverage the huge advantage of this powerful indiblogger forum (6000+ bloggers) & connect each other by beginning the guest blogging. Any takers for this idea?
Let us discuss the pros & cons?
Replies 1 to 11 of 11
My friend Su had written a guest post on my blog to bring my blog out of the state of near extinction and to whack me on the head for ignoring it.
Pavan, if you could please add some stats as to how the Guest blog helped you in terms of traffic. How many new visitors you saw after the Guest blog? Also reasons why you asked Su & none other for the guest blog?
Hope i've not asked for too much.
Actually speaking, I didn't ask him to do it. Since we are close friends, we both have authoring privileges in each other's blogs. So he had written this article on his own. And about stats, I don't really care about them. But I can tell you one thing for sure. That article was what made me bounce right back. :)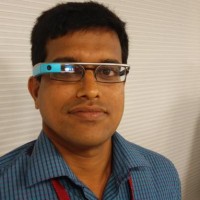 Shrinidhi Hande
from Chennai


11 years ago
Guest blogging is a good idea as guest authors get exposure to a totally different set of reader-base of the host blog. Readers also get some fresh and different content.
But I find not all bloggers are open to allowing someone else blog at their kingdom. So it should be good idea for blog owners who want others to contribute at their site come forward and express that they invite guest bloggers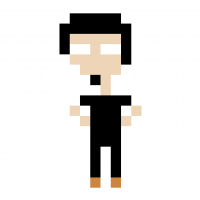 Rahul Anand
from Thalassery


11 years ago
I remember there has been some other thread discussing on the same topic. I don't know what happened to it! :|
Anyways.. it'll be some good difference when you get a nice guest post. I think people who are interested in sharing a guest post can come into this thread and discuss more..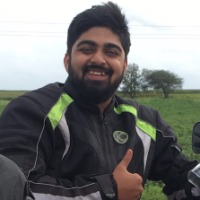 Hemal Shah
from Mumbai


11 years ago
There may be a few people who are interested, like myself. I have an exam to appear and that would mean lesser to no time online. I would like a guest to come and blog till the time I get back. But that does not mean that should stop there.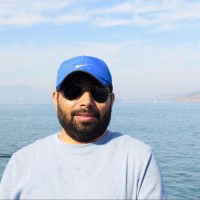 Adesh Sidhu
from Gurgaon


11 years ago
I think guest blogging can be used to enhance your blog's point of view and readership. In fact best blogs in the world are those in which there is more than one contributor.
It should not be used to fill in your shoes in your absence. It is a good idea to use it to increase the frequency of blog posts but at the same time quality should not take a hit.
@Pushkar
Its really a gud idea. Infact I had suggested the same in one of the threads. What guest blogging would do is to attract the followers of one blog towards another blog. For instance, my blog is about current affairs with an Indian perspectives. I cover various aspects like Political, Social, Historical, Cultural, Geo-Political and Sports.
You all check my blog for that. I invite people to write guest posts and I am myself interested in writing guest post as well.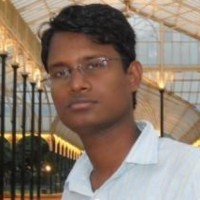 Bishwajeet Mahato
from Jamshedpur


11 years ago
Guest Blogging is always helpful to get new visitors plus new content which will be indexed by search engines and you ll get long term traffic it has something valuable
@Shrinidhi, completely agree with you, imagine if indiblogger were to create a pool of guest bloggers & other for recipients, what an impact it would have?
@et, yes we can use this thread but wouldn't it be better if there's a new sticky thread?
@hemal, yes its one of the great uses. For that matter it would be very useful during any kind of interruption.
@Adesh, More than one contributor means a group blog not a guest blog. Filling in your shoes is one of its use, not the only use. Frequency of posts as well as the exposure would increase. You have very correctly mentioned about quality. To maintain quality we need to come up with some rules or standards that's why we need this discussion. Keep sending your views.
@Sandy, i too have a general blog titled Best Blogs. It would be definitely a nice idea to have a guest blogger& run a special feature like an expert view.
@Biswajeet, it would benefit both the guest blogger & the recipient as they both would expose their blog to a new set of readers & thereby increase the coverage. Also there will be some link sharing thereby enhancing the ranking, authority of both blogs.
Thanks to all, please keep sharing your views & lets hope this thread would lead to a new feature & a trend at indiblogger --- Guest Blogging.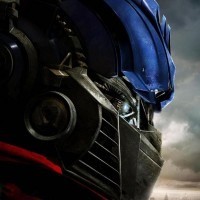 Renie Ravin
from Chennai


11 years ago
Hey Pushkar - go ahead and start the thread. Or 2 threads, one for guest bloggers to volunteer themselves, and another for bloggers to open up their blogs for guest posts. Perhaps you should lay down a few guidelines - guest bloggers should describe their strengths and writing style. Recepient bloggers can outline the kind of guest bloggers they are looking for - writing style, language, domain knowledge, etc. I'll make them sticky.
Let's see if this works. I love the experiments we have on this forum, like DInesh's 3 month blogging strategy and Amitabh's Squidoo extavaganza.
I have recently started inviting Guest blogs and taken a Guest Blogger for WP7 on my site www.TheWindowsClub.com. So if there are any interested here in Guest Blogging on a professional basis, regularly, please contact me.
Topics would be Windows related & Microsoft technologies, primarily although broadly speaking it could be anything which may interest a Windows user. :)
I have yet to add Authors plugins, etc, but rest assured that Authors would get exposure too on the blog posts.
---
Sign in to reply to this thread