New blog for common goal
I am thinking of putting a new blog for common success.
Need some ideas and inputs from all of you.
Here is my basic idea.
I will register and host the site and invite all members to join as authors and they can put their own adsense codes on it. basically a revenue sharing blog with good contnet for visitors too.
What are you thoughts?
---
BTW, I have created a vidoe memory of indimum meet. check it out here:
http://www.facebook.com/v/1561775365454
Replies 1 to 1 of 1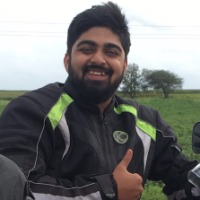 Hemal Shah
from Mumbai


9 years ago
I dont think that works dude.
Btw, nice video... great grapics... what did you made that one in?
---
Sign in to reply to this thread