Change In Indivine Category - Crimes Against Women
I think the Indivine category "Crimes Against Women" under "Social" is a little narrow. There are issues like discrimination in society or certain laws which are empowering for women, or posts related to social structure and the placement of women there or else how can women issues be handled by all do not really fit into the category "Crime".
I understand the idea behind the category would be to cover various aspects related to women, so its good that such a category exists in IndiVine.
I feel it should be made more generic and broad with title such as "Women Issues" or "Gender Talk" or "The World of Women".
In fact, now sometimes men are also facing such bias, so why not make the category broader even to include the gender roles and conflicts of men of current times?
Kindly consider this, thanks!
Replies 1 to 4 of 4
I am the first one to write here! Give your views please.
And I request Renie to please look into my request.
discrimination.... no comments.... i thought everyone is similar here
Second you there Restless... discrimination against males also exists..
there was a protest some months back in Gujurat, where all males who were angry, or rather felt discriminated against their wives had come out open in the road and roared protests.. that is something that was long time coming...
being a women, you always have law on the softer side... you often end up having a women win a case against a man just because she is a women.
I suggest keep "Women Issues" or "Gender Talk" as the topic... world of women makes it sound completely womenized..
Thanks Hemal, Mag and Deepak! I agree, men are now facing sexual harassment at work! Also, laws being on the side of women are sometimes exploited also.
But My point here was to broaden the scope of this topic to add other issues related to women, which are not exactly crime, but are directly related to being feminine.
Please change it to "Gender Talk" Renie.
It started because I am writing a series of posts on issues related to women, esp Indian women, so many things like marital discord and women related diseases are not crime, but are directly related to women and can be useful resource, if put in one place.
I look forward to some comments from other contributors as well.
RESTLESS
ah! sorry, i miss took it.
well then, lets make it Cat Talk then?
lol
on a serious note, you can also opt for "Feminine World"?
I think I chose a wrong time to ask this question !
Renie is busy with IndiRank, I know.
Ok, waiting for replies!
yep.. lets wait...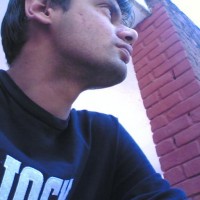 Mayank Sharma
from New Delhi


12 years ago
I Second Hemal's view above regardin discrimination against males... 'Gender talk' as the topic makes greater sense.............
---
Sign in to reply to this thread