My Indirank didn't change in more than 6 months
Hi all,
I have to confess I have come to the site couple of times before but not much. So possibly my understanding of how indirank works might be wrong or something. From what I believed Indirank is a dynamic tool. The first time I had got it reviewed it had got 69. Then few days later it sank to 64 and stayed there. Today when I check back, if its just http://www.indiblogger.in/mystats/ then it still saying 64.
Few suggestions as well. This topic/body should be an expandable blog like the one one can experience in wordpress.com It make things easier to do.
Secondly, perhaps there could be indirank displayed to outsiders as well. Something like www.indiblogger.com/indirank/https://flossexperiences.wordpress.com . I have given my own blog simply because I remember it . Anyways, the idea is it will be more transparent to non-registered users and users who don't want/need to log in.
If the last suggestion has been applied please lemme know how can I check it out.
Edited 9 years ago
Reason: URL mistakes and valuee mistakes
Replies 1 to 2 of 2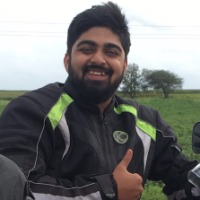 Hemal Shah
from Mumbai


9 years ago
IndiRank calculates everything that is required before awarding you a score. Its very normal to have this score be the same even for more than a year. What you need to do to increase is keep blogging, increase your back links, try to get a higher page rank etc.
http://www.indiblogger.in/blogger/10927/ is my public profile with my IndiRank displayed on it. Yea, sure its not one of the easiest to remember, but none the less you can sport this on your blog, email signature or anywhere else where you feel the need be.
---
Sign in to reply to this thread