Share your sites on business ideas Abhirup Bhattacharya
from Kolkata


11 years ago
Replies 1 to 3 of 3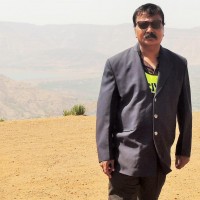 umesh derebail
from Mumbai


11 years ago
I have posted an original article on Advertising pl check out
http://indiabackpacker.blogspot.com/ this blog is about travel. Hunky @ NexGenBikes.com
from Kolkata


11 years ago
my blog only takes
USD 10 / year -> Domain Registration per year..USD 10 / month -> Hosting fee for it..USD unknown -> Spent on stuff needed used, tested on purpose to write the articles..
So, its all about out going, still no incoming.. Abhirup Bhattacharya
from Kolkata


11 years ago
---
Sign in to reply to this thread