Cricket world cup connection, have you got it?
Do you have the cricket connection in you? I am sure most of us, as Indians, do! If so what does this cricket world cup mean to you?
We all have memories associated with cricket over the years we have grown. Does this world cup bring any such memories back to you? This is the place to share your nostalgia here. Have you blogged about it yet? If you have, share your world cup post here. If not, why wait further!
Replies 1 to 3 of 3
On the day world cup started, I was reading a few news articles about it and got a little nostalgic. it reminded me of my childhood days, i used to be really crazy about cricket watching it no matter what. and all those memories made me write a post about cricket world cup.
http://psychesvisage.blogspot.com/2011/02/what-does-cricket-world-cup-mean-to-you.html
Please share what you feel about this world cup too, if you have written any post on it!
So, what does this cricket world cup mean to you?
Thank you Arti for reading my post. Why don't you tell your perception of this world cup here.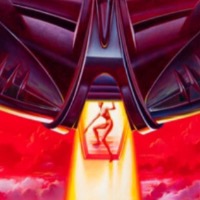 RioZee
from Out of this yEt in this World


11 years ago
vee, superb topic, inspired I was, so hastily jumbled up some words to make a post.
Loved what you wrote, the time of radios and dhoni haircut. Infact dhoni cut has become hugely popular among the youth once!
Read My posts on cricket on my blog
Nice blog DS.. Loved going through the predictions section, good going!
DS, Your posts look very professional. Loved what you wrote about eng vs india match, especially the way you expressed it as mouth watering clash!!
---
Sign in to reply to this thread