Any Indibloggers around Toronto, Canada?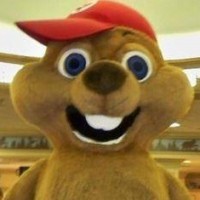 Srinivas Iyer
from Toronto


8 years ago
Hi everybody,
I am new here...and must say, am loving this community already. Have been blogging on and off for sometime...but wasn't a part of a blogging-enthusiasts' community before this. All the high quality original material here is a treat to read and it is so comforting to know that there are like minded people, from a similar background all around the world :).
I'm originally from Mumbai, but am currently staying and working in Canada. Was wondering, if there are more people in this community, in or around Toronto? Can we organize an Indiblogger meet here in Toronto, like the great ones that have been happening in different parts of India? Would really love to meet and get to know my fellow bloggers from this community. I hope this is the correct place to post such questions...if not, please let me know and I will abide by the directions of the community.
Waiting for an answer. I really hope this can be done, and would like suggestions / tips from the community about how to go about organizing the meet :-).
Sign in to reply to this thread