Take flight with colour
Hi,
My post titled 'Colour the old world' has been tagged under 'ARTS AND THEATRE'. I want it to be entered for the HP contest for which it has to be under IT computer. How to enter my post for the contest?
Deepak Amembal
magiceye http://instantwords.blogspot.com
Replies 1 to 5 of 5
You have to click on the contest page. There will be a Submit Your Entry button there. Click on it and follow the normal steps of indivine.
Thx Arti. Tried that but it does not appear as part of the contest entries.
Oh! You have already entered it in the wrong place, I just checked out. Now it wont take a duplicate entry.
Mail the inditeam. Only they can and am sure they will check this out for you.
I have given this thread link in Vineet's HP support thread as well :)
Hi Magic Eye,
Is this an entry for the contest, or is it an earlier post that you now wish to submit for the contest?
Arti: Thanks for highlighting this!
My pleasure Vineet, I am glad to do it!
Magic eye's is a fresh entry coz its coming in Indivine's latest right now, I guess its just that he has submitted it in the wrong place by mistake.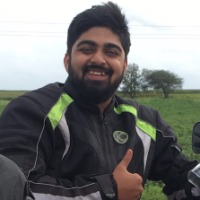 Hemal Shah
from Mumbai


11 years ago
Arti is coming of age! Good to see you constantly moving up the table...

---
Sign in to reply to this thread