Looking for feedback on my new blog
This blog brings all South Indianm cuisine in one place. It has homemade recipes from all south Indian states.
Replies 1 to 1 of 1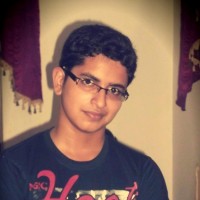 Abinodh O.T
from Pathanamthitta
6 years ago
Dear Ajay, Finally I got a blog to try new recipies! thanks bro :-) Well I checked your blog and it is too awesome and all I have to recommed is that to change the tag cloud which is not a very interesting thing. Also add something about the site in the about page. :-) b.t.w would you mind to take a little review of my blog here?
http://www.indiblogger.in/forum/topic.php?id=15326
Thanks in advance :-)
---