Please review the content on my blog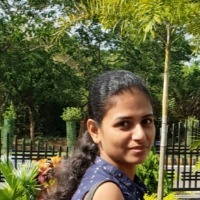 Ninu Nair
from Bhubaneswar
11 months ago
My blog is a colection of reviews and my interpretation of the books and short stories that i read and the movies that i watch. I hope that through these reviews, i can help the readers have a better perspective on the books, stories and the movies and would also like to receive a contrary opinion than the ones that i share on my blog. 
Replies 1 to 2 of 2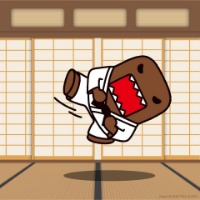 The Sorcerer
from Mumbai
11 months ago
Your entire content is on the main page. There are two issues. Most people use 1920x1080 resolution (or 1080x 1920 on mobiles). You should try to get as many excerpts of articles as possible provided the clarity is maintained to tempt people in opening up the rest of the article/articles. But people will have to keep scrolling and since your content has a certain length, they will just give up. Apart from that, it reduces bounce rates and helps people to comfortably go through the website. The title, 1 featured image and 25 words, or a paragraph enough for people to open the article and read the rest of it if it is of their interest. Since you are using Blogspot, there's a 'read more' code which should be there on your end- or google for the code. Before 'read more', have a wide 16:9 aspect ratio image (1280 x 720). Though books are in portrait photo format, you can do something like this:
Ignore the 'Click to buy now', but the rest can be done. You can do it on Paint. You get free fonts from online and they're easy to use. Or else there's always GIMP2 which is for free. Texture backgrounds are usually copy-right free. The front cover is basically copy paste. When you start doing this and use the tools like GIMP, automatically you'll be tempted to work on it and improve. This is just to point you in the right direction. If you are doing this for the long-term and want to grow, this gives you an opportunity to ask companies to provide you eBook readers for review purposes. I am not sure how big that genre of tech is, but you get a general idea. 
What you can put at the end of the article is have an Amazon affiliate- India, US the UK. I do the same thing on my website. I don't do it for earning but instead to gauge how many people make a decision to buy and read based after reading my content. I just do it so that people will know how accessible the hardware is online. In your case, ebooks and physical copy- either paperback or hard copy, depending on which book. I can say more, but it depends whether you are doing this to grow in a sense you can be a known book reviewer professionally and want this to be your brand/identity or just casually. I would recommend asking fellow experience book reviewers to give you feedback. I don't know how it is for books, I would have said if its tech but judging by my experience with tech bloggers here, they can't handle critique. But in the interest of your readers, you should ask seasoned book reviewers. Maybe those who write for magazines, newspapers (provided they write properly, and not as a PR exercise). 
Thankyou very much for your valuable suggestions. Will definitely work upon it. GIMP is new to me! I hope i can work my way through it.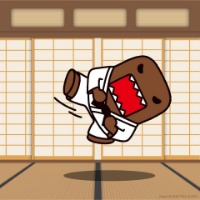 The Sorcerer
from Mumbai
11 months ago
Also get Grammarly in your web browser. It will correct your grammar and sentence construction. It does not replace good old-fashioned proofreading, but it helps. When you write the content of that size, its easy to miss out, even after proofreading. 
---