Please Review My blog Amogh Sood
from Delhi
8 years ago
MY blog is basically fully of musings and rants..I try to keep it light and funny and well need some feedback to improve my work
Replies 1 to 1 of 1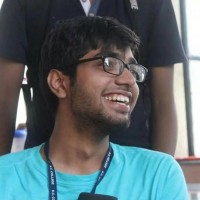 Nikhil Poddar
from Kolkata
8 years ago
Three major things first -
You SHOULD change the theme of your blog.. take your own time.. customize it... Dont want to sound egoistic or something, but you can take a look at my blog to understand a little of what i mean.. If you need help, ask me, no problem.
Second, I notice that you've got JUST 3700 views from 2010. VERY less. You can use social networking sites and Indiblogger to promote your blog.
Third, you write really less. Please do write more.
Coming to your WRITING. Great job man! Really love the humor. My blog is humor based too! Really nice!
PS - Even I'm in school. Im 16!
---