Please review my new post & blogger theme appearence on different browsers
I like writing and I have newly created a blog. Please review my new post & blogger theme appearence on different browsers so that I can improve my blog.
Replies 1 to 4 of 4
Who am I?What is my introduction?
your blog is good and neat and easy to understand . write a post how to write blog in marathi as marathi use is excellent.
http://realityviews.blogspot.com/
@ sm - Thank you for responding.
Those who want to write blog in Indian language can download the software & fonts from website www.baraha.com , I use devanagari fonts of baraha, it's easy to use and unicode based. They have provided help for how to write in Indian language, so anyone can easily write it using their help.
Also google provides online marathi script writing keyboard, which you can add to your igoogle or blog or wesite, and write marathi with the help of it.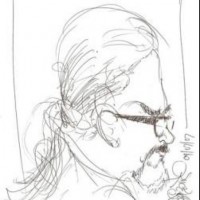 Pushkaraj Apte
from Pune
12 years ago
i am amazed at the efforts that you have taken at getting the template that you wanted.
What I liked most about your blog is the language - you write in a 'urban working marathi' and don't hesitate to use English words in your marathi posts. It makes the flow of the narrative very natural, as if you are talking instead of writing. I know that purists will scoff at these views of mine, but so be it.
You write really long posts and thus run the risk of visitors going away simply because they do not have the patience to read it all. Consequently, your blog might attract lesser comments. Of course, if that does not bother you, there is no reason you should change anything in the way you write.
All I can say is (getting a cue from your own writing) - regularly lihit raha, mi pan regularly wachen. Tu maza blog wachun comment post kele tar mala avdelach. Kavita chhan ahet - ajun lihi.
Your latest post reminded me the five existential questions that al human beings strive to find an answer to - Who am I? Where did I come from? Where will I go? What is the purpose of my life? What happens later?
Regards,
Pushkaraj Apte
Thank you Pushkarajji for your detailed review.
Maybe I will write my next long blog post divided in parts, it will be be helpful to me as well as readers.
And yes I will keep follwing your blog. I like both reading and writing.
Thank you once again!
---