Please share your feedback to my blog - http://paanipoorisridhar.blogspot.com/20
We have never seen religion in anyone and we will never see. Lets continue to be united, united in thoughts and prayers. Lets understand that Quran or Bible or Bhagavad Gita talks the same language. Lets lead our life better - for us and for others.
Replies 1 to 8 of 8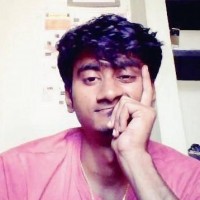 S Deepak Karthik
from Thanjavur/Chennai, TN.
7 years ago
HI Sridhar,Sir your blog is certainly great, yes for any sarcastic person like me your blog is a gift...i am not making sarcastic jokes here, but i just want to few things :)1) will you reply only for women bloggers comments ?
2) Will you read only women's blog ?
3) Will you reply only to women bloggers topic in forum ? Few days back i visited your so called article on Indian cricket and you deliberately played a blame game on DHONI and some few, I REPLIED my view on that and so some other guys, but you have replied only to a women as "THANKS".. aren't we humans ??? we don't deserve a reply ?Since you have said something about UNITED and all.. united means together irrespective of gender,age and blah blah, i believe you are matured person and know what it means..
By replying only for women comments, WE CAN'T BE UNITED
IT IS YOUR INTEREST to SHARE AND DO WHAT YOU LIKE !
like i shared mine, you continue what you want to do, i am none to stop or ask " WHY ARE YOU READING ONLY WOMEN'S BLOG "... you can do whatever you want :) i just shared my point
THANK YOU !Happy blogging :)hope you will reply AT LEAST FOR THIS :)
@ Deepak, GO chek the same blog for my response to you, i also replied to your comments on my today's blog about Dhoni.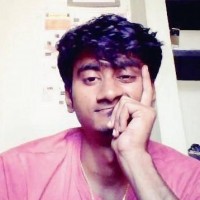 S Deepak Karthik
from Thanjavur/Chennai, TN.
7 years ago
thank you sir..
i mentioned about the previous post..
anyways thanks for replying :) happy blogging !
@Shovon Chakraborty, thanks for your feedback.
Good writing and interesting points. I've added you to my network.
If you care about short-stories(working on a longer one now) and some reviews please check out my blog.
@Arun, added you and will check your blog.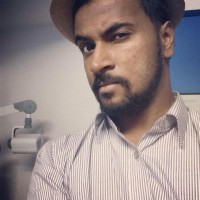 Abhyudaya Shrivastava
from Chhatarpur
7 years ago
Interesting read. I also read your latest ones about Dhoni and Indian defeat. Nice to know that you are not brainwashed by the media. Keep up the good work. Come over to my blog some time.
@Abhyudaya, Thank you and will visit your blog.
---